Mary Dempster – Sponsored by Clayton Park Chiropractic – Mary is an extraordinary teacher at the NSCC, Akerley Campus. She teaches Tourism. She was nominated by one her of students. The student said "She deserves a Haliward because she deserves some recognition for all of her dedication and passion for others. She is not just a teacher, she is a mentor and a friend." Mary volunteers her time with the Tourism Industry Association of Nova Scotia and is highly recognized in the industry. Mary helps to promote the province and is no stranger to fundraising.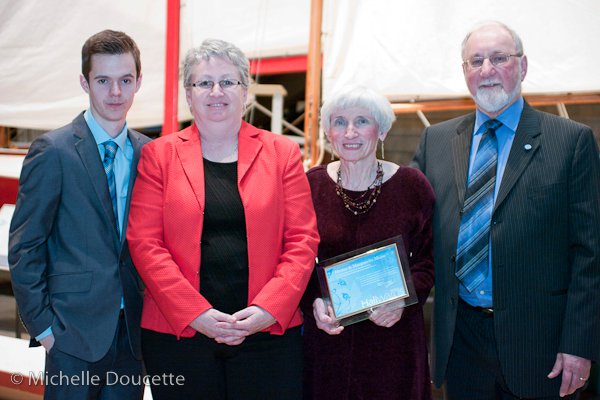 Hector and Margie Muise – Sponsored by CBCL Consulting Engineers -They established the Circle of Care Society (furniture bank) and have helped hundreds of people in the Dartmouth area. These people are in desperate need of help in many forms but they are able to provide them with a bed to sleep in, a chair to sit on or a table to eat at.  They have helped many on their own time working out of their kitchen and rented space at a storage facility. In addition to circle of care, both Hector and Margie work with the St. Vincent de Paul group at Saint Clément's Parish in Dartmouth.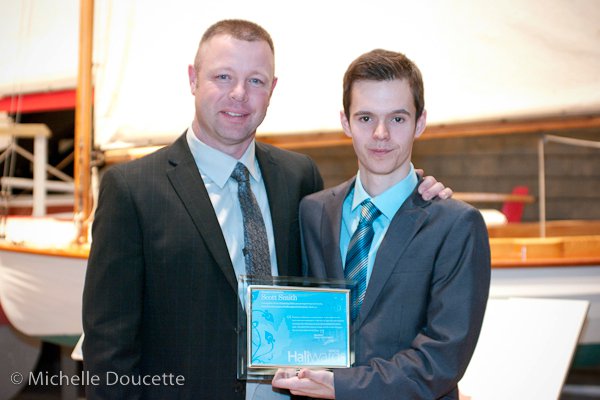 Scott Smith – Sponsored by Daniel Peck, Artist – The Marfan House at 5 Iron Court, Lower Sackville was spearheaded by Scott Smith, President of Rooftight Construction, who built the home to donate the net profit to a charitable organization in need of funding. The $20,000 raised from the sale of the home was earmarked for The Canadian Marfan Association, whose mandate is dedicated to saving lives and enabling promising futures for those living with Marfan syndrome through education, research and support.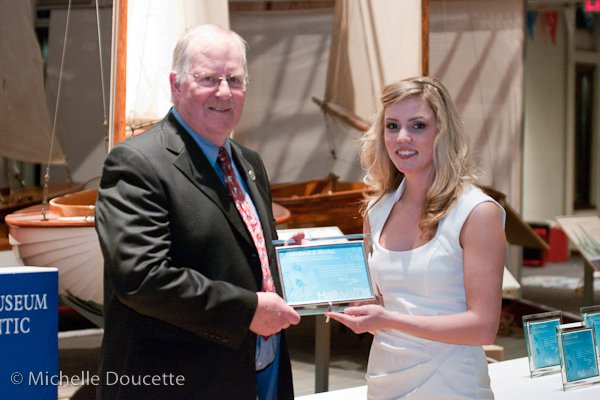 Michael J. Burke – Sponsored by PHI –  Mike has spent his adult life with efforts to improve living conditions for the less fortunate. He has been deeply involved in "Word on the Street" newspaper; Hope Cottage; St. Patrick's Church; and the St. Vincent de Paul Society, both locally, and internationally. His influence has spread to his children who, as adults, are involved with charities in their communities.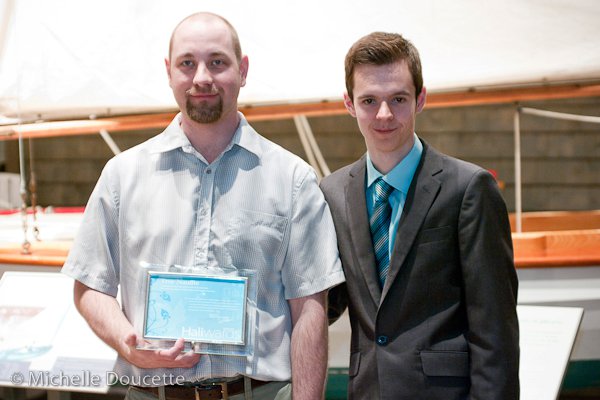 Troy Nauffts – Sponsored by Compass Realty – Troy volunteers his time as President of the local chapter of the Alliance for Equality for Blind Canadians; he sits on Halifax committee concerned with Accessible transportation in HRM for disabled (VISTA) and the Disability Committee of City Hall. He also works with the Halifax International airport to get a guide dog relief area installed. Troy has gained much respect from the local community.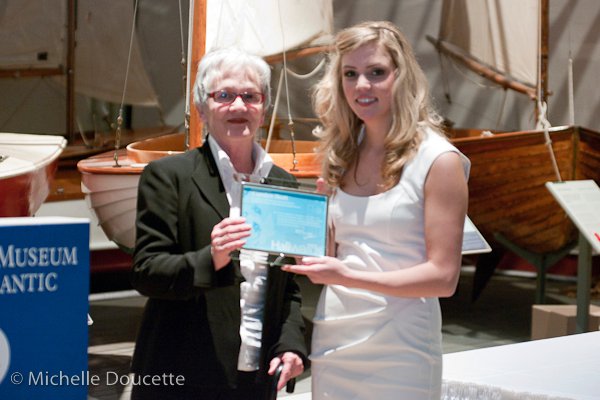 Carolyn Scott – Sponsored by Collins Barrow, Chartered Accountants – She has volunteered for the community of Eastern Passage for the past 10 years running social teas, events in the community, and as the Chair of the Board for the Fisherman's Cove Development Association, She also has a political drive and deal with the cities MLA and Mayor to push more development in Eastern Passage. The Haliwards respect those trying to develop rural communities.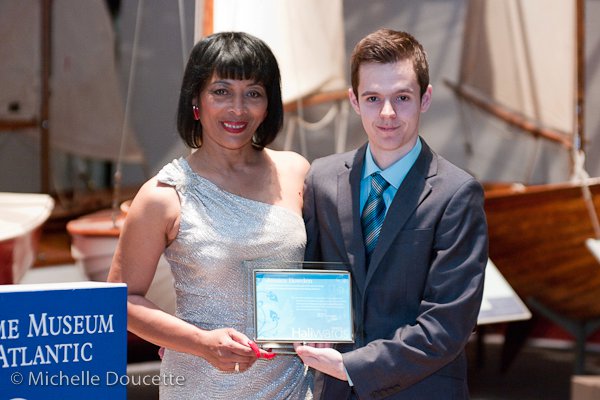 Jessica Bowden – Sponsored by Compass Realty – After experiencing a severe leg injury, Jessica was forced to quit her successful career as a model, a career that she had worked extremely hard to enter as a black female.  Despite her unfortunate obstacle, approximately five years ago, Jessica founded Teens Now Talk magazine. Written by youth for youth, this magazine allows teenagers to freely express themselves through poetry, columns, reviews, photos, etc. This magazine has touched literally many of youth in the Maritimes.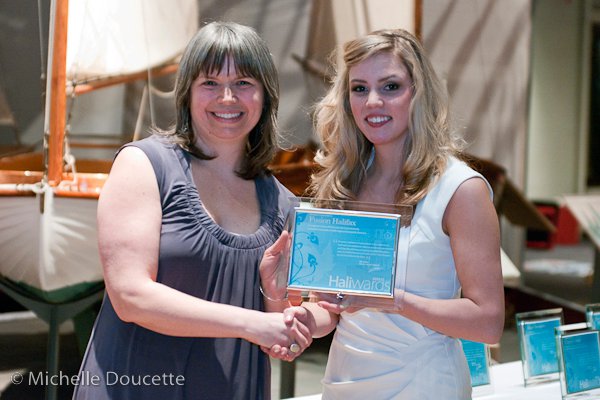 Fusion Halifax – Sponsored by Millennium Water Management – They bring together people in all sectors of the community to inspire active citizenship, create dynamic networks, develop new friendships and generate great ideas in everything from business, to arts and culture to sustainable communities. Created for young people, by young people, this group also takes on those hot topics, everything from affordable housing to 'real jobs' for young people.