Our  2013 Haliward recipients as nominated by you. The awards were presented on October 15th at the Lord Nelson Hotel. The event was proudly presented and sponsored by Investors Group, Halifax.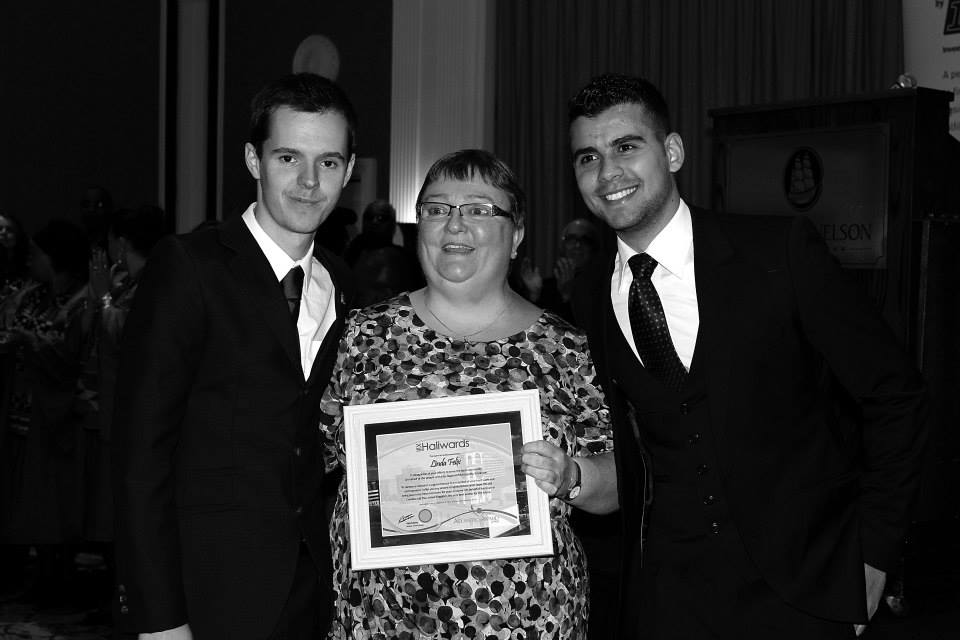 Linda Felix — Linda started spay/neutering stray cats in her neighborhood when she saw how quickly they were reproducing and the suffering that had resulted because these cats weren't being cared for in any way. Her efforts were very successful and gained much public support. She started SpayDay HRM and in two short years has had hundreds of cats spay/neutered; All funded by her own efforts in fundraising and private donations.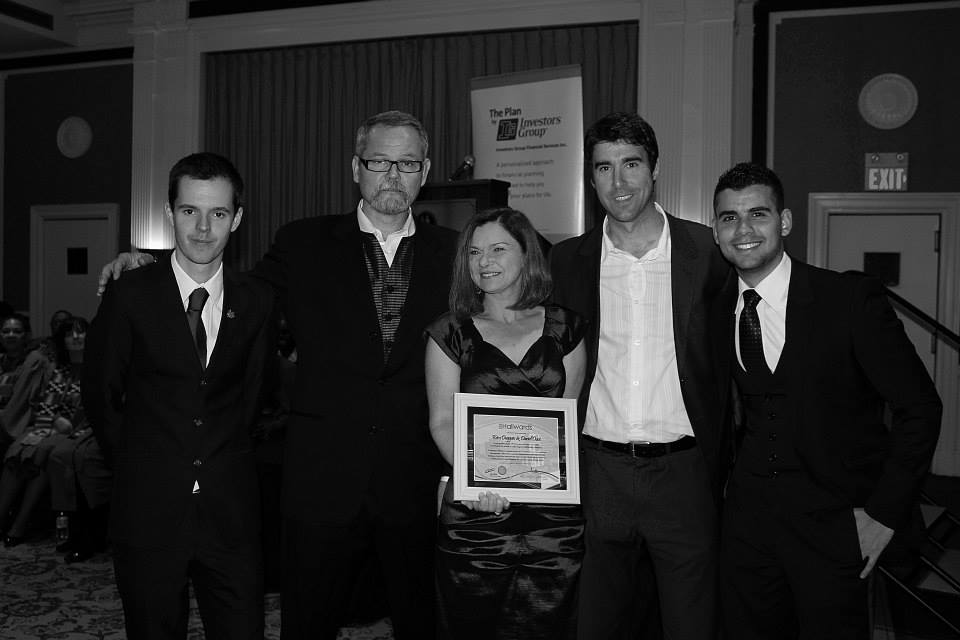 Kim Duggan and Daniel Duce — Kim Duggan and Dan Duce from Fall River, NS have been married for 15 years. On top of being a full time lawyer at Justice Canada and Process Architect at IBM they are also 3rd degree black belts and have dedicated their time to running a free karate class in Bedford, NS for the past 12 years. The class has 50+ students annually who range in age anywhere from 4-60 years old. Kim and Dan teach technique, self-defense and discipline while maintaining a fun learning atmosphere and encouraging healthy and active lifestyles for people of all ages.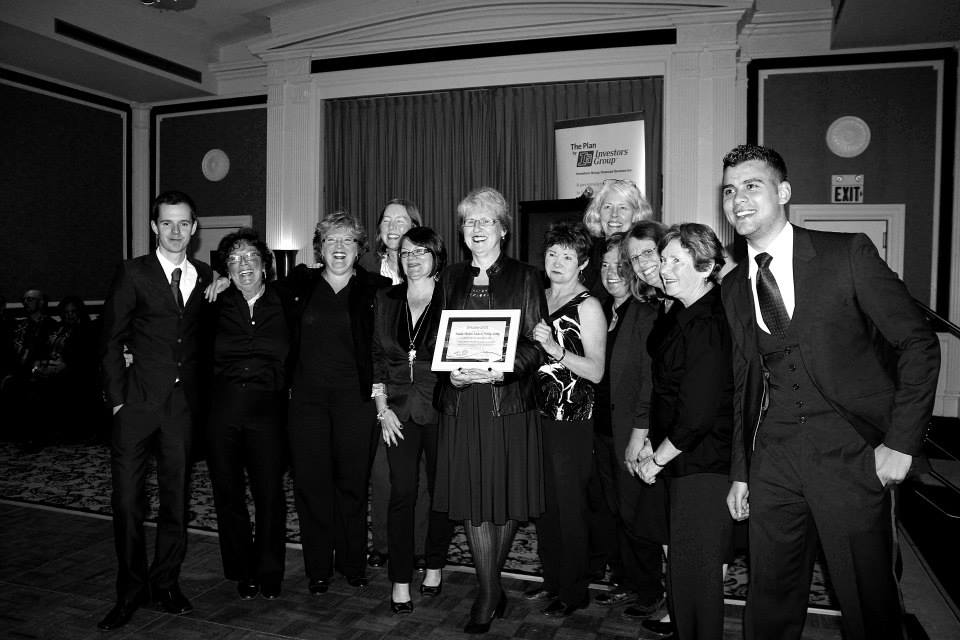 Mother Pluckers Music and Hockey Society — The Mother Pluckers Music and Hockey Society are an 11 member not-for-profit band that promote, and are role-models for positive aging. They are a remarkable group of individuals consisting of women in their 40′s, 50′s and 60′s, the "Mother Pluckers" play nursing homes, seniors centers and legions to seniors. In addition, they all play hockey in the Nova Scotia Women's hockey league.
Diana Whalen — Diana Whalen was first elected the Member of the Legislative Assembly (MLA) for Halifax Clayton Park in 2003 and has twice won re-election. Her devotion to her community has seen her spearhead many projects. She championed the fight to preserve the Blue Mountain-Birch Cove Lakes Wilderness Area, which culminated in the province protecting over 3000 acres of wilderness in the area beside Bayers Lake Business Park (April 2009). The fast growing area needed improved recreation, and Diana has worked with the people of her riding to is lobby HRM and advocate at the provincial level for a world-class recreation centre on the Mainland Common. The opening of the Canada Games Centre (November 2010) is the realization of that effort.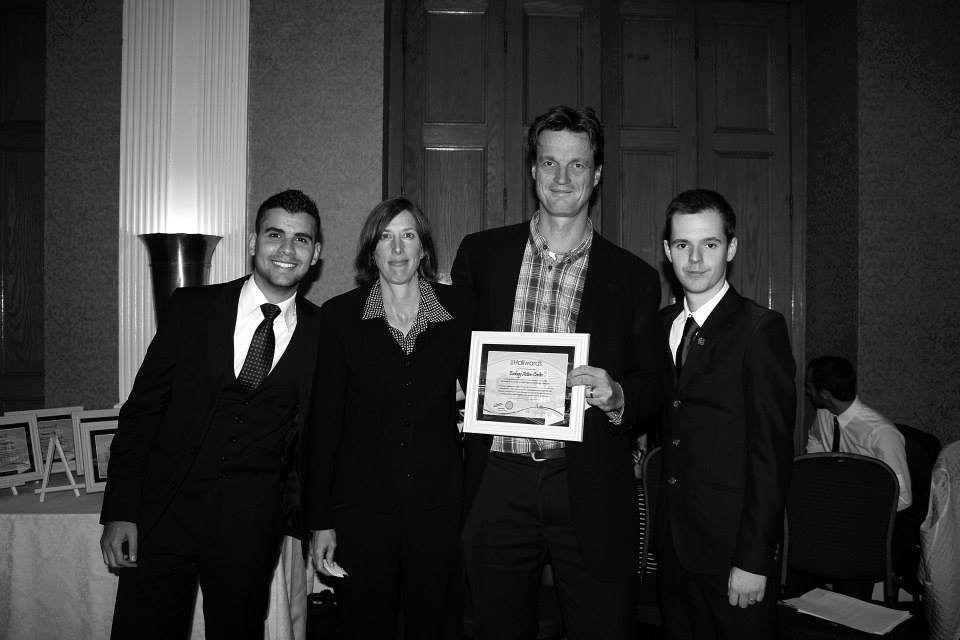 Ecology Action Centre — Since 1971, the EAC has been working at the local, regional, national and more recently, international level to build a healthier and more sustainable world. While all of their work is connected to Nova Scotia, they draw inspiration from many places. They work closely with communities as well as social and natural scientists and make strong use of science in communicating their message. The Centre's earliest projects included recycling, composting, and energy conservation, and these are now widely recognized environmental issues. Their current areas of focus include Built Environment, Marine Issues, Coastal Issues, Wilderness, Food, Transportation and Energy Issues.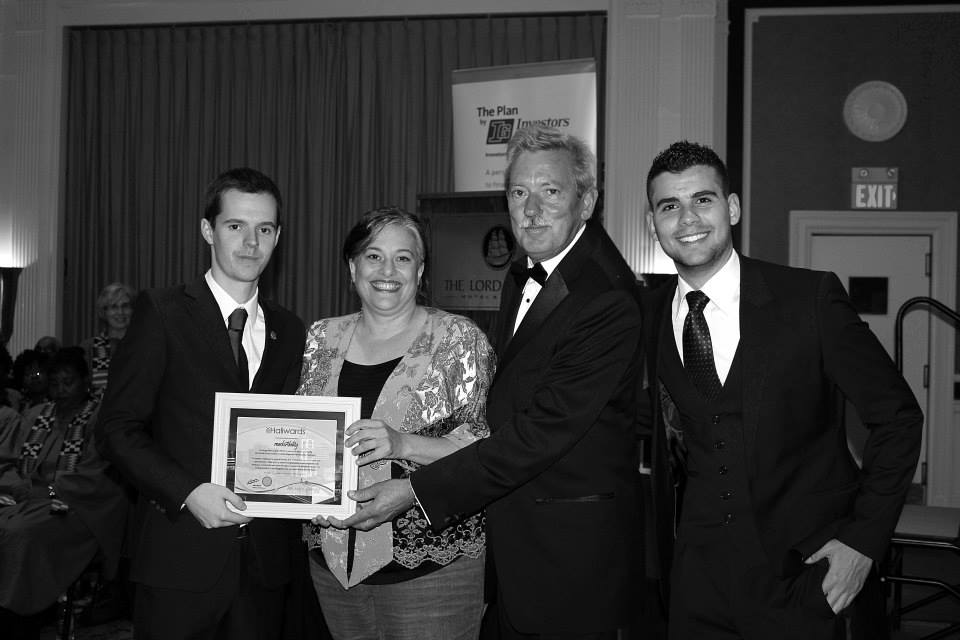 reachAbility — reachAbility is more than a grassroots agency, it's a culture of acceptance dedicated to enriching and empowering individuals and the community through a fair, equitable and inclusive culture. Their reputation for fun, interesting, engaging and creative programming is well-founded. Their programs are inclusive of, not exclusive of, persons with disabilities. Meaning, reachAbility is dedicated to equalizing the playing field for clients facing barriers. Through their unique partnerships within the Disability, Aboriginal, African Canadian and New Immigrant communities, they have been able to create programming customized to supporting pre-employment skills and employment opportunities for all Nova Scotians facing the sting of stigma!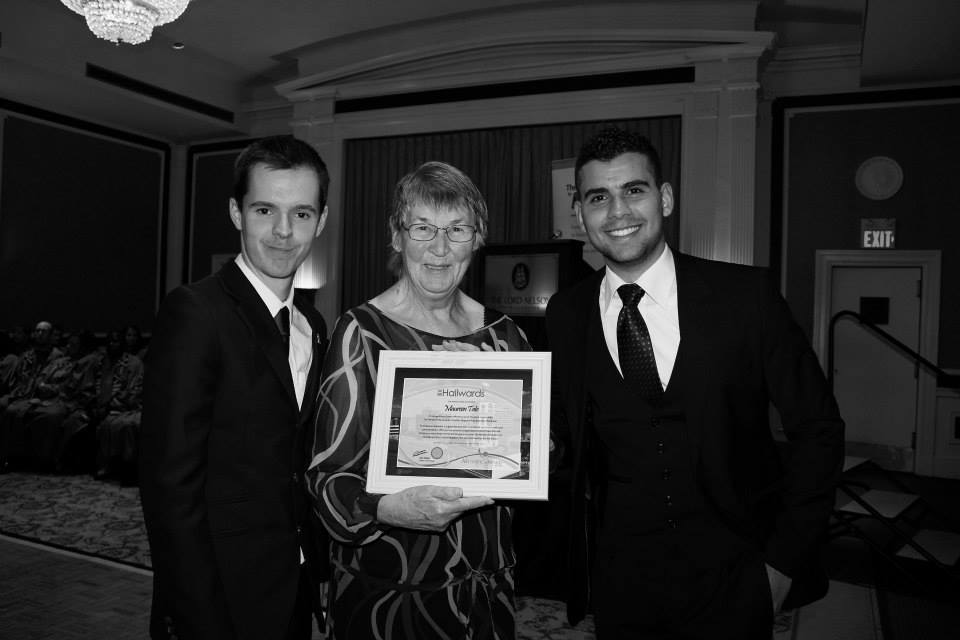 Maureen Tate — Maureen has devoted an incredible amount of time, energy and funds to help pets for a really long time in HRM and in Nova Scotia. She also helps rescue organizations by picking up food and distributing it in HRM and well beyond. She does dog rescuing, driving rescued pets from one location to another, at her own expense, plus covered numerous vet bills without ever asking for help. Maureen has given years of her life in support of dogs in HRM and believes their is more to dogs than we give them credit for.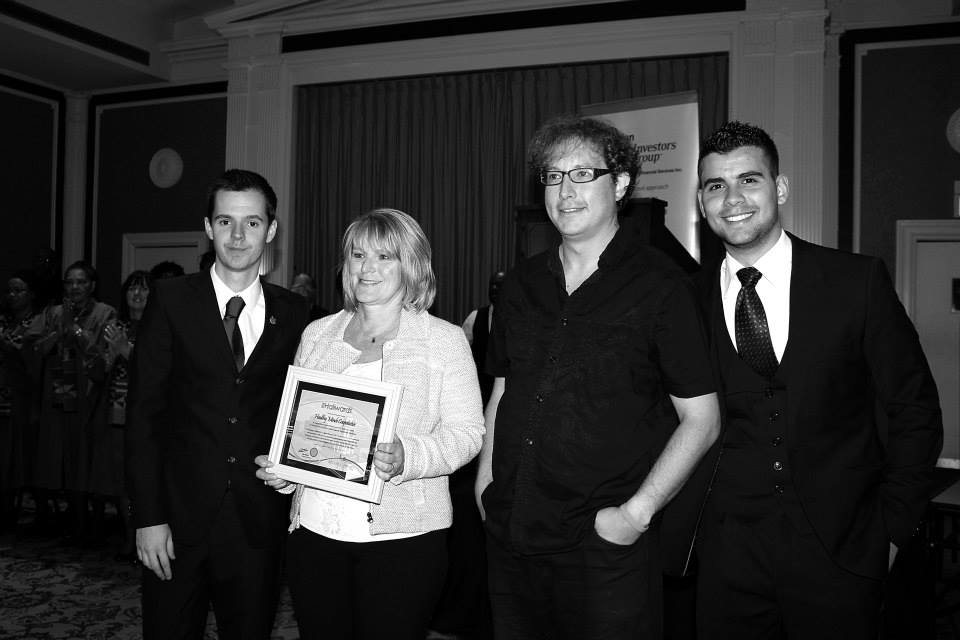 Healthy Minds Cooperative —The Healthy Minds Cooperative is a member owned and democratically controlled not-for-profit enterprise. Its shareholders are people who possess lived experience with mental illness, and/or an interest in the topic of mental health. It is made up of people who are committed to improving mental health in their communities. Many of its members have experience with mental illness or mental health issues, and know there is a need for change in the system and society. HMCo-op provides public education to reduce the stigma of mental illness offers peer support and facilitates connections to community services.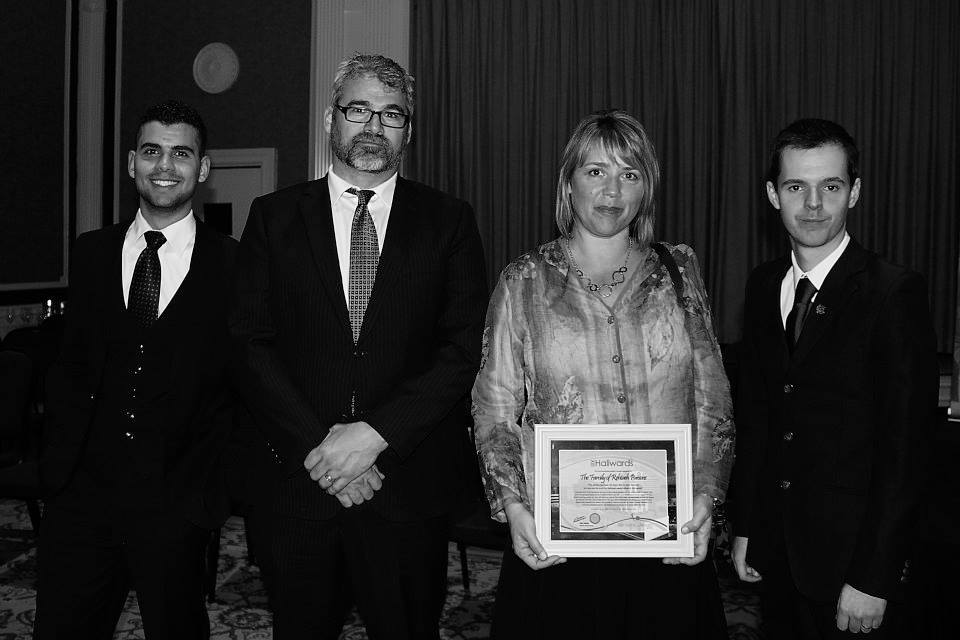 Retaeh Parsons — Please see this post for further information: http://maine.nu/an-award-of-interpretation/