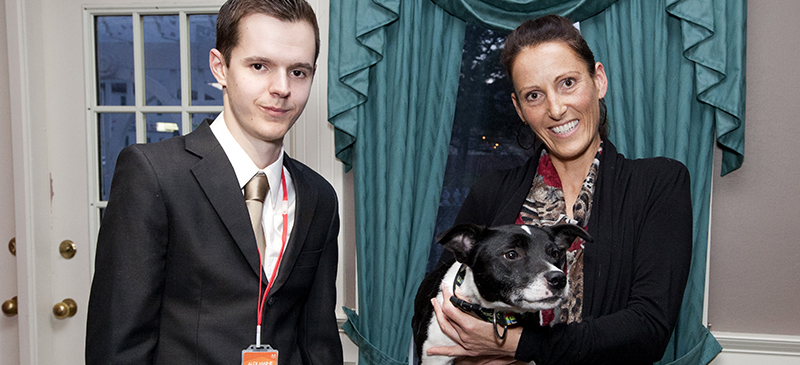 Eileen, KaBoom and Kannon – Sponsored by Global Pet Foods
Eileen Higginbotham is a teacher at Prince Street Elementary in Charlottetown. She has been a teacher at the school since 2007. On a daily basis she brings two of her dogs to school as therapy dogs. They help children who have learning difficulties learn important life lessons such as respect, patience, understanding, responsibility, compassion and routine. The dogs have been very successful in helping students flourish. Eileen is a dedicated teacher who has an extraordinary love for her job and for her animals. Outside of the school Eileen volunteers with several community organisations and takes other dogs she owns to elderly care homes and dog blood donor facilities.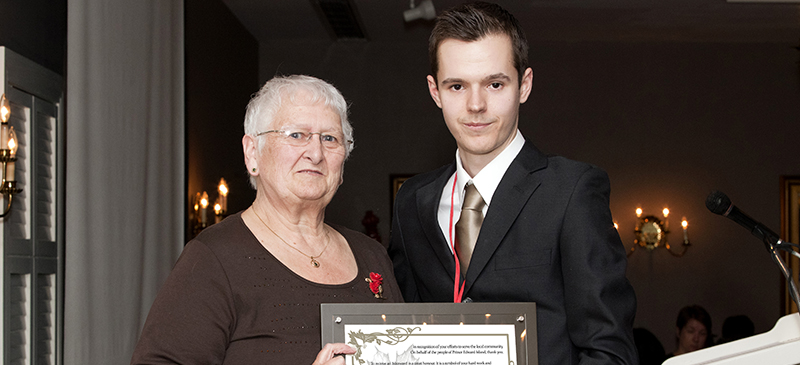 Eva Gallant – Sponsored by Kool Breeze Farms
Eva is community volunteer. Aged 73, her volunteering spans an entire lifetime. Eva who lives in Miscouche is the proud mother of 5 children. Starting as far back as the 60′s Eva was very much the go-to mom even with a very busy life of her own on the Farm. Over the years she has been involved with the Girl Guides as a QuarterMaster for the province, a proud and active Christian having heavy involvement within her parish. She was a Catechism teacher for years and is one of the key lead organizers for the annual church picnic. She also has involvement with the Royal Canadian Legion and several local environmental initiatives. She also sacrificed most of her Christmas Day to help serve dinner for the homeless and told her family that their annual traditions on Xmas day were on hold until the evening because of her volunteer work.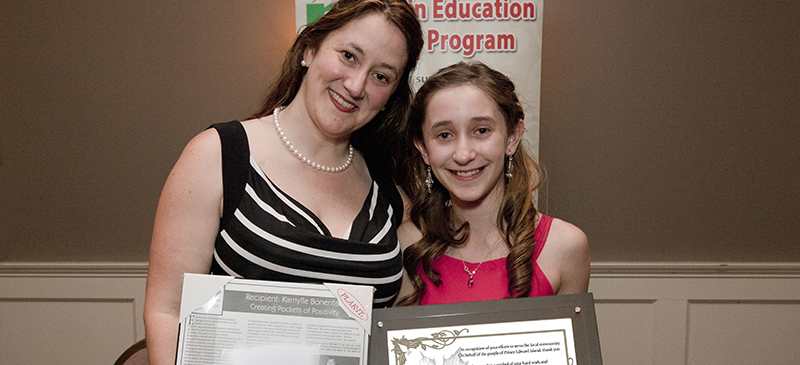 Kamylle Bonenfant – Sponsored by Kozy Kennels Dog Boarding 
Kamylle was born on December 11th, 2001. She had a normal childhood until she started school. The teacher told her parents that she was lazy. Her parents didn't agree with this. Kamylle had a neurological evaluation and after 5 hours of testing, she was diagnosed with severe dyslexia  Since then, she has been tested for different disabilities, and she has mild forms of Dysgraphia and Dyspraxia. She joined the young millionaires program. Her "Sticky-Kam Cakes" enabled her to raise $900 for an iPad. In 2012, she started "Pockets", which is the creation of her own sets of dolls. Her profits as of December 2012 were $3,800. She gives $5 of her profits for each doll to cancer patients and the rest goes toward special equipment to aid her learning. Since her diagnosis, her work in Young Millionaires has helped her come out of her shell and made her grow as an individual.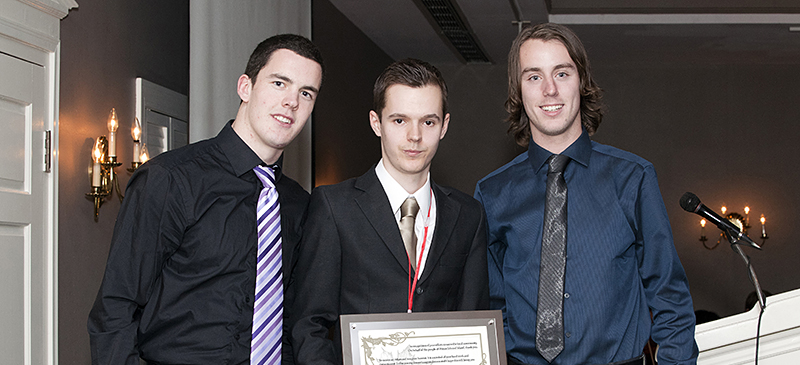 Ben & Cody – Island Flow – Sponsored by Snowman PEI
Island Flow is a clothing company ran by two high school friends, Ben MacDonald and Cody Cudmore of Charlottetown. To date, they've sold more than 5,500 pieces of Island Flow clothing. And just recently, their second annual t-shirt fund and awareness campaign brought in $1,000 for the Canadian Cancer Society. A class in Entrepreneurship sparked the idea of them creating a sports wear clothing company. The screen printing en-cresting is done by a local company. Island Flow's t-shirt campaign to raise funds and awareness for Breast Cancer started in 2011, because they had family members who were affected by breast cancer. The original campaign raised $700. They have plans to continue with their entrepreneurial business and fund raising 2013 and beyond.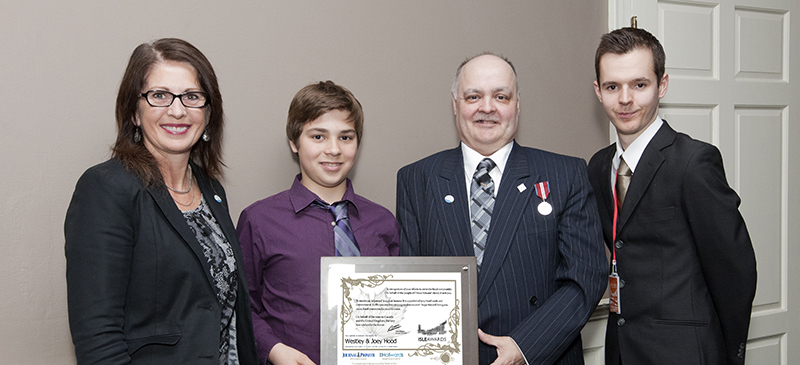 Westley & Joey Hood. – Sponsored by CUPE PEI & CUPE Local 805
Westley Hood is an employee of the QE2 hospital in Charlottetown and is a long serving supporter of the Children's Wish Foundation. In the space of 10 years, Westley has volunteered his time and individually raised more than $113,000, all in order to grant the wishes of Island children. In doing so, the Children's Wish Foundation have been able to impact so many young lives by granting wishes to those children between the ages of 3 and 17 who have been diagnosed with a life threatening illness. Further more Westley is expanding his achievements by guiding his son to understand the importance of being part of the community. Westley's son now supports him in the local community to gather donations to make even more wishes possible. Working at the Hospital gave Westley an insider view at how much suffering there can be and how important the wishes can be.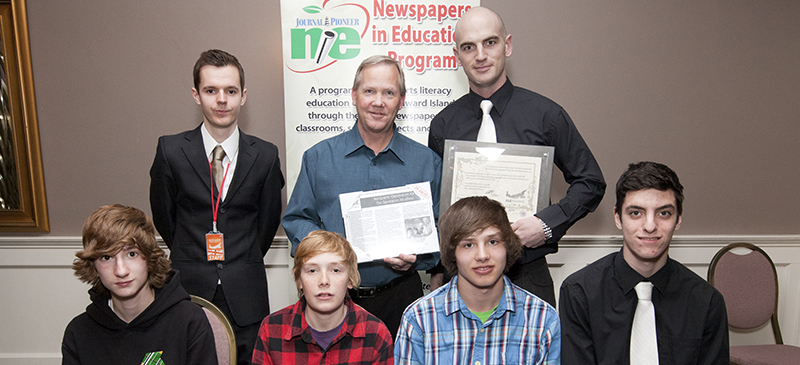 Generation XX – Sponsored by Clarks Toyota 
Since 1997 Generation XX in Summerside has been a safe, supervised place for the youth of Summerside and surrounding areas to hang out, have fun, learn organizational skills, volunteer for their club and community and grow into productive members of society. They have attracted kids from all different backgrounds who socialize together and many have become fast friends despite their difference. Their approach from day one has been different from other groups as we seek to empower the youth, to let them make the decisions and to do the work.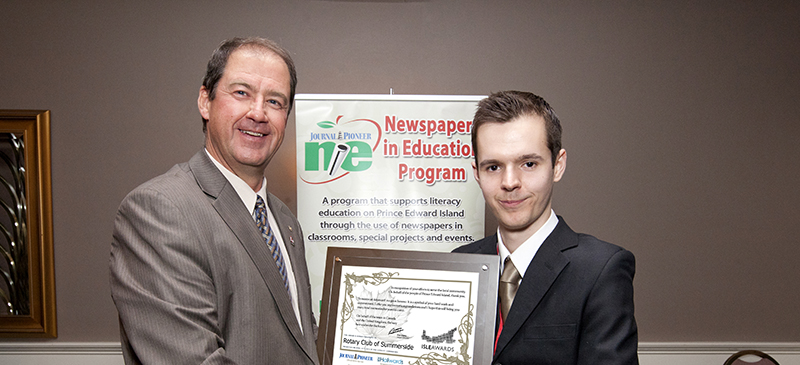 The Rotary Club of Summerside – Sponsored by Maritime Bus
Chartered on June 2nd, 1943 the Rotary Club of Summerside has provided services to their community and the world community following rotary principals of service above self. In its first year, the Club raised almost $20,000 which included $8500 to buy an x-ray machine, establishing a long relationship with Prince County Hospital that continues today with their $50,000 commitment to the Hospital Foundation. Over the past 60 years, the Club has become known across Prince County for its dedication to improving the lives of children and adults with disabilities.  It started in 1943 with a $1400 donation to the Crippled Children's Fund and since then has included the provision of wheelchair lifts at the Recreation Center and Centennial Pool, a wheelchair van for SAW Industries, computers, electric wheelchairs, housing renovations and the Community Connections building campaign.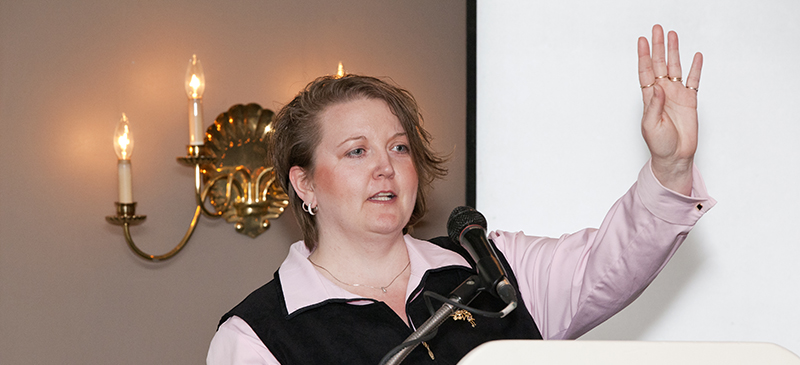 The East Royalty Lions Club – Sponsored by the Loyalist Country Inn
During the winter of 1981-1982, twenty-two community-minded individuals gathered together to form the East Royalty Lions Club, with Parkdale Sherwood Lions Club as sponsor. The President said that the Club would serve the East Royalty, Marshfield, York, Brackley and Stanhope areas. The lions have years of fundraising and community support under their belt. The money raising projects include an antique car show at the Charlottetown mall, a breakfast program at Prince Street Elementary, Easter Bunny photographs, laptop donations, hospital donations and much, much more.