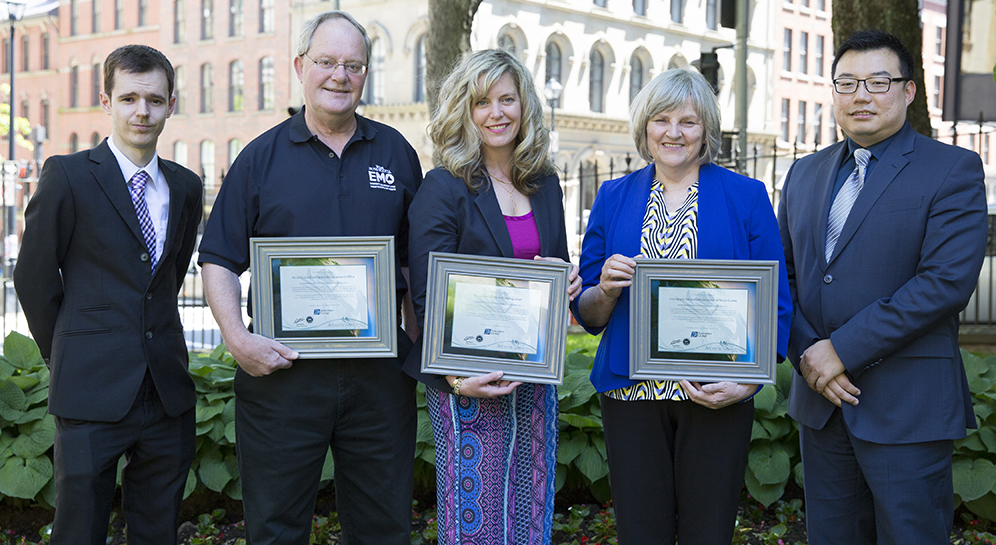 Don't allow the title to mislead you. This award celebrates the hard work of the Nova Scotian people not the concerning circumstances that we know as the Syrian Refugee Crisis.
The conflict in Syria is now in its sixth year, leading to one of the most serious and daunting humanitarian crises in decades. With limited prospects for an immediate end of the conflict, Syrians are growing increasingly vulnerable as their savings are exhausted and their assets are liquidated. Constant, deadly conflict is destroying lives, families, and communities. Half the country's population is now dependent on humanitarian assistance. Eight million people are also displaced within Syria while close to four million Syrians have fled to neighbouring countries. This refugee crisis stretches well beyond the Middle East with European nations in particular struggling to cope with the influx of tens of thousands of desperate and vulnerable children, women, and men – from Syria and elsewhere. To date, Nova Scotia has welcomed over 1000 Syrian refugees with the help of many organizations and private sponsors.
In less than a month, Nova Scotians filled a 100,000 square foot building with donations for refugees. Between December 12 and January 5, well-over 5,500 Nova Scotians donated tens of thousands of pieces of clothing including over 1,500 jackets, 75 high chairs and strollers, and hundreds of pieces of furniture, household items, linens, toiletries, and school supplies. The response was so overwhelming that the center closed weeks early because enough items had been collected.
The award for the people of Nova Scotia was accepted by three of the most critical organizations in the provincial effort. The Immigrant Settlement Association of Nova Scotia, Nova Scotia Office of Immigration and the Nova Scotia Emergency Management Office.
Anjali Jensen, Regional Director for Investors Group Halifax; and the presenting sponsor of this award said:
We're so excited to be able to give this award to such a great group of people. They provide much needed advice, guidance and aid to people who have experienced the unimaginable. Here at Investors Group Financial Services we support being 'People Who Care' and the group that was awarded today is exactly that! I offer my sincere thanks to the people of Nova Scotia.
The award was presented on June 23 at Provincial House in downtown Halifax.