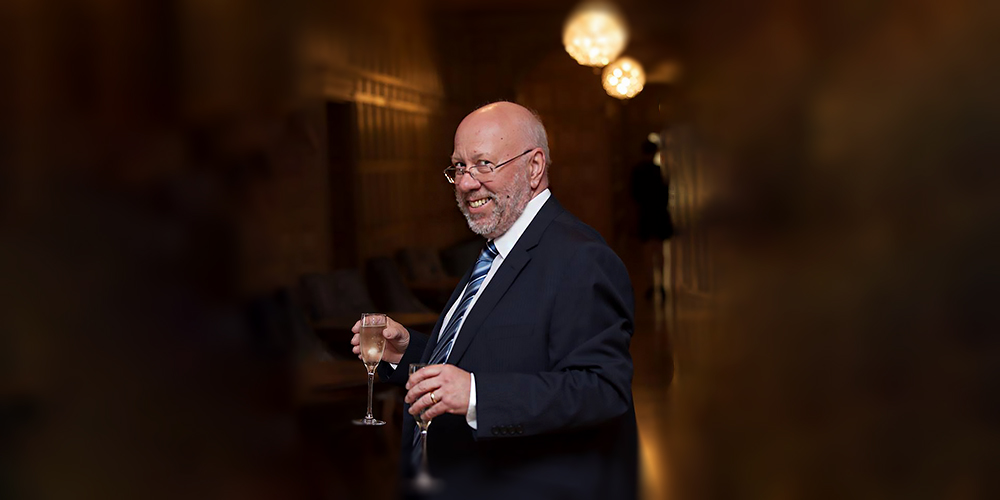 What is a Teacher? Wikipedia describes a teacher as "a person who provides education for students". Dictionary.com defines a teacher as "a person who teaches or instructs". –but most of us in our adult lives will look back on our days at school, and hold fond memories for particular "teachers" or as they are more rightly known, mentors.
Teaching is one thing, but leaving a mark on an inspiring mind is something entirely different. It's quite frankly one of the most extraordinary things a human being can do. To provide guidance and support for which will most certainly shape the student's way of thinking and impact who they become.
One morning in late February, something incredible happened. The Atlantic Award Group is no stranger to receiving nominations for incredible people, but it's rare that we receive such a strong response from the general public. On that Wednesday morning, we received 56 nominations, which by any standards is a busy day for us. What was more surprising, was that these nominations were all for the same person. The nominations continued to flood in for several days until they halted at a record breaking 99.
The bulk of our nominations are vague but we're used to receiving one liners. Perhaps a quick note about a person who the individual feels is extraordinary, but these were not short nominations. These were deep, honest and moving.
The nominations brought us to Street in Somerset. Just a few miles from Glastonbury where the Atlantic Awards began as the Somerset County Awards in 2006. It had been four years since we had presented an award in Somerset, so we were intrigued by the response. The nominations were for a man that many knew as "Sir", perhaps, Mr Wood. Or if you were lucky enough to know him outside of his professional life, Dave. The nominations we had were not just messages of praise, but of an aching sadness for an individual that had touched so many lives.
David was suffering from Oesophageal Cancer. Almost nine thousand people are diagnosed with Oesophageal cancer each year in the UK. It's become more common over the last four decades which subsequently makes it the 13th most common cancer in adults. In the days leading up to the nominations, David's condition had taken a turn for the worst. Unfortunately, this meant he didn't have long left with his family. In a touching attempt to lift spirits and offer a tribute to David's life, a group on Facebook was setup encouraging people that knew him to leave messages of support. The group has just short of four thousand members, many of which are former colleagues and students.
We knew that we needed to act promptly on these nominations, so an emergency conference call was held with as many of the advisory board members as was logistically possible. Within less than an hour, the board had unanimously decided to accept the nominations in light of the overwhelming influence David had as an individual, respected educator and mentor. We then began to work on the logistics of getting the award to Somerset and we'd made preparations for the award to leave the following day.
It was that very same day we learned David had passed away at St Margaret's Hospice Yeovil. He was 61.
The entire team were struck with an overwhelming sense of sadness. We later learned that in David's final hours he was told that he had been nominated for an award and felt extremely humbled. Encouraged by the nominations and the overwhelming emotions of the day, it was decided that the award would be offered to the family to commemorate his life.
Just a few months ago, the award was delivered to David's family in Somerset.
The Atlantic Award Group would like to thank everyone who sent us a nomination. We would also like to offer our sincerest condolences to David's family and thank them for working with us to make this happen. This award has been a wake up call for all of us. It reminds us to be thankful for those around us. So if you do anything today, remind yourself who is extraordinary in your life, and simply say, thank you.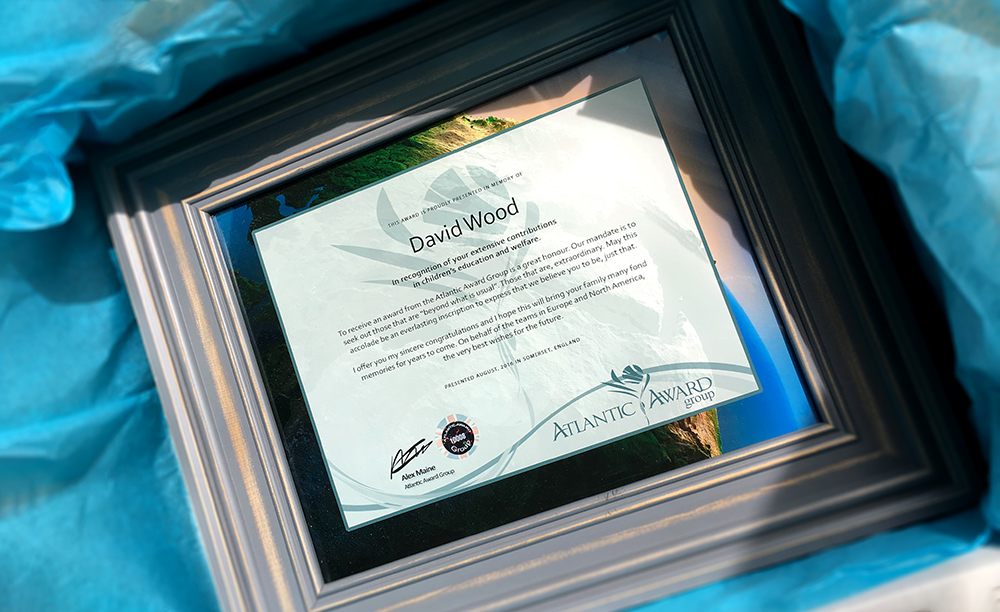 Nomination extracts. The names of the individuals have not been included to respect their privacy.
"As a teacher, he had a huge impact on the pupils for not only his teaching skills but his wisdom, wit and compassion. As a man he is without doubt a most sincere and honest man who over 30 plus years never forgot a pupil's name or asked how they were if he saw them."
"This man is the most wonderful and inspirational teacher I've ever had. He made what were tricky teenage years bearable. He was my head of year during secondary school and I couldn't have asked for anyone better. He is now near the end of his battle with cancer and me and thousands of other ex pupils from Crispin school in Street are all in awe of him and the huge impact he had on each and every one of our lives."
"He was a great presence in the school, and was respected by pupils and staff alike. It wasn't just me that he encouraged to do my very best, over his vast number of years teaching at Crispin Secondary School in Street, he took plenty of students 'in' and shared with them his vast knowledge on the world in general. So, I thank Mr Wood, for going above and truly beyond his call of duty."
"For purely being an amazing human being, inspiring thousands of people through teaching over 3 generations (children, their parents and grandparents) purely by being a kind, considerate and caring teacher, showing students their self worth and always believing in them. Without fail always looking jolly with that Mr Wood smile on his face, he taught students to be happy. That in itself is the biggest life lesson anyone could ever be taught. And that is why thousands of people in this small town of Street have been moved by hearing that the true legend of Crispin School, has fell critically ill.'
"An inspirational man who over many years touched many students lives through his teaching and pastoral care. Valuable and interesting history lessons where in my son's words 'he had the ability to make even the dullest of topics vibrant and engaging.' Beyond this, he mentored his students and colleagues showing a caring and responsible nature way beyond his paid role as a teacher. Countless students have said they would not have got through their GCE/GCSE's if it were not for his sound advice and unlimited support."
Nominate someone extraordinary in your life today: http://atlanticaward.com/nominate