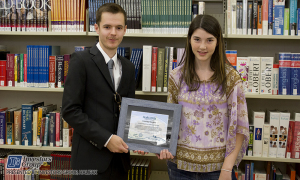 March 26th is better known to us as Purple Day. A world wide social gathering of kinds, aspiring at elevating the worlds consciousness of epilepsy.
Epilepsy is a brain disorder that causes people to have recurring seizures. The seizures happen when clusters of nerve cells, or neurons, in the brain send out the wrong signals. People may have strange sensations and emotions or behave strangely. They may have violent muscle spasms or lose consciousness.
Epilepsy has many possible causes, including illness, brain injury, and abnormal brain development. In many cases, the cause is unknown.
Purple Day, which is celebrated by over 65 million people was founded by a nine-year-old girl named Cassidy Megan from Halifax, Nova Scotia in 2008. Cassidy, enthusiastic by her own experiences with Epilepsy wanted to dissipate the myths and raise awareness among others.
Now in 2015 this extraordinary teenager working alongside the Anita Kaufmann Foundation and Epilepsy Association of Nova Scotia -and many famed politicians, businesses, and schools have made Purple Day a highly recognized event.
In early 2014 the Atlantic Award Group received a nomination for Cassidy from her old brother. In the nomination he explained how Cassidy had become a beacon for those with epilepsy and how Purple Day was recognized on every continent and actively celebrated in over 70 countries.
Naturally a nomination of this magnitude required some further research, and what we found was everything we hope for in an award winner.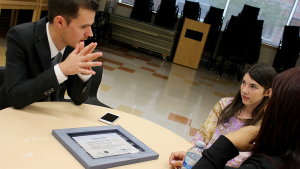 In October 2014, Project Director, Alex Maine travelled to Halifax from his home in PEI to visit Halifax West High School. The purpose of the trip was to present Cassidy with a 2014 Haliward presented by Investors Group.
"Cassidy struck me as smart, determined young lady. Guided gracefully by the support of her loving family and peers, she has made leaps and bounds and I have no doubt that Purple Day will be appearing in many more locations in the years to come."
If, like many, you want to contribute to Cassidy's dream, you can become an "Ambassador of Purple" and help bring Purple Day to a location near year, or you can simply wear something purple on March 26th to signify your support.
Further information about events in your area can be found on the Purple Day website.