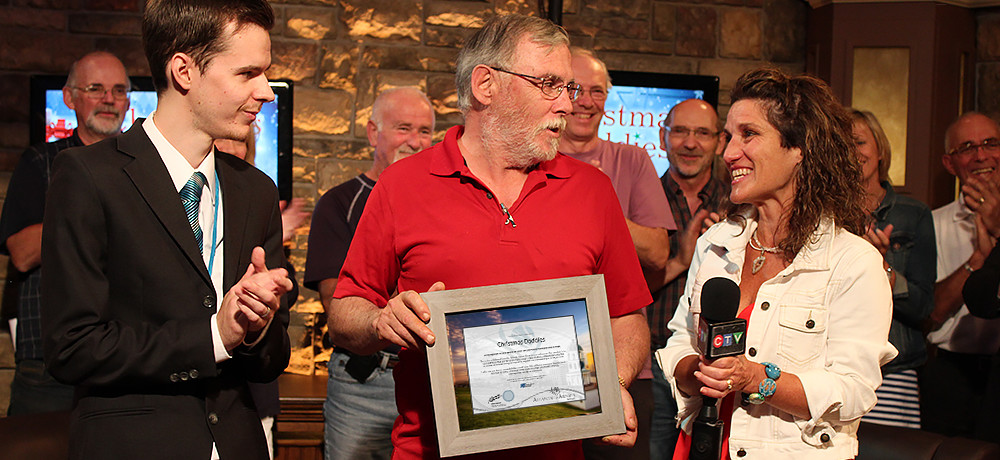 The Haliwards 2015 presented by Investors Group Halifax, is a project designed to recognize incredible people from across Nova Scotia.  The project has been running annually since 2010 and is part of the core of the Atlantic Award Group. An award presented as part of this project is referred to as a 'Haliward'.
Christmas Daddies is at the core of philanthropy in the Maritimes. Sprouting from the events of a cold winters evening of November 1964, CTV and their dedicated staff have adopted this tradition and continue raise considerable funds for those in need.
"The staff of CTV (formerly known as ATV) are proud to continue the Maritime tradition of the Christmas Daddies Telethon, held each year in early December. CTV continues to donate the technical equipment and airtime for the event, and over 250 volunteer staff, family members and friends donate their time and services to make the telethon possible."
Christmas Daddies continues to raise in excess of $500,000 a year making a total of over 28 million for less fortunate children in the way of toys, food and clothing. The distribution is looked after by the Salvation Army.
Alex Maine, Project Director for AAG said that he wants this award not only to recognize the volunteers, but those who have donated to the telethon.
"This telethon is very much a group effort. On the one side you have a team of passionate volunteers, with a company willing to provide to the community they serve; and on the other side you have the generous people who donated to this project. Whether it's a couple dollars or a couple thousand, as a regional community, this project is successful thanks to these people."
Presenting sponsor, Investors Group Halifax in a statement to the Atlantic Award Group said:
"On behalf of the Investors Group Halifax office, we would like to Congratulate CTV and Christmas Daddies on their award. Sometimes groups such as yourselves that so regularly provide support over the years don't get individual recognition. We truly feel that this Haliward is well deserved recognition for all the lives you have impacted over the years by just being people who care."
This Haliward was presented on September 2nd at the CTV studios in Halifax. You can learn more about the Christmas Daddies by visiting their website. http://www.christmasdaddies.org/